BALATON SOUND 2013 Livestream will bring the summer to you!
11.07.2013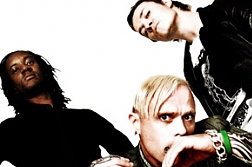 Ustream, a live streaming website which has many premium partners in the field of news (CBS News, Wall Street Journal Live, AFP), entertainment (Popsugar, Loveline, Billboard) and sport (ESPN, UFC, Football 24) will bring the BALATON SOUND 2013 Festival live to your home with live performances from The Prodigy and many more.
This year Balataon Sound, including multiple stages, will be streamed in high quality on Ustream. It will be available for website and Facebook embedding, starting from today, 11 July.
In a nutshell, it is an award winning festival, one of Central Europe's most prestigious ones which is proud to present international stars in several genres. It attracts over 100 000 fans each year. This year Fedde LeGrand, Prodigy and Fairmont are some of the highlights.
As British Rock is one of the leading music magazines regarding festivals and the festival attracts tons of Austrians each year, UStream.tv invite britishrock.cc to stream the festival for fans on the website.
Embedded stream ended. Go directly to the website
http://www.ustream.tv/mastercard-balatonsound
11.07.2013, 11:11 von Tobias Haslinger



Kommentare
via Facebook
| britishrock